Restaurant Valet Parking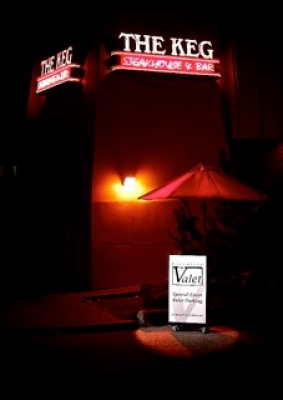 From Holidays And Events To Daily Valet Service
We will provide your restaurant with solutions to your parking needs while making a first and lasting impression on your clientele.
Valet parking increases the level of customer service, adds convienience for your customers and gives your restaurant more exposure at street level.
With weather always being an issue in Calgary, why make it one for your customers? If you offer valet parking it doesn't matter what the weather is like outside. Your customers will be greeted by friendly, courteous staff and will be inside enjoying their evening instead of driving around looking for parking.
Let Executive Valet add a touch of class to your customers evening, setting you above the rest.
---